Customizable Tropical Beach Christmas Cards or leave them like my original design. They are so bright and cheerful. Change Merry Christmas and or the Christmas Message inside of the card by Typing in YOUR MESSAGES in the TEXT BOXES in the "Personalize it" area once you are on the Zazzle Personalizable Gifts website. Bulk Christmas Card Prices too. Some you can Change the Text to YOUR CITY or Family NAME.
Super Cheerful Beach Christmas Cards and ADD YOUR PHOTO Tropical Christmas Cards and Florida Christmas Cards.
To ADD YOUR PHOTO: "Personalize it" area, Click the tiny blue word "Change" to Upload your photos. To Re-Size or Move your Photo around, Click the "Customize it" Blue Button and Click on Your Actual Photo or the Photo Layer under the "Customize it" area. Grab the teeny tiny gray boxes on the dotted line and position to desired position or call me for HELP.
Call Linda for HELP or Special Order Requests at 239-949-9090 or Email [email protected]. Please write "ZAZZLE" in the subject line so your email doesn't get missed.
Beach Christmas Cards, Beachy Ornaments, Florida Christmas Cards and More.
To see ALL of my Beach Christmas Cards, Ornaments. Click the Category Image or Links
CLICK HERE to See More Tropical Christmas Cards and Gifts
Beach and Tropical Christmas Cards and Personalizable Gifts
Matching Tropical Christmas Postage Stamps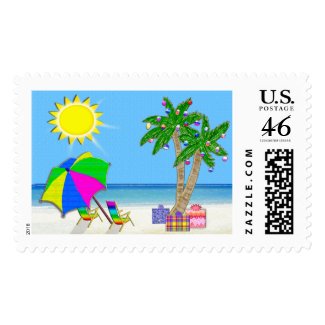 Tropical Stamps, Matching Tropical Christmas Cards
by
LittleLindaPinda
Make your own postage stamps free
online at Zazzle.
Tropical Florida Christmas Cards
See How to Make Your Own Gifts, or choose Original Design Tropical Christmas Cards from Florida or any area you choose. Ornaments and other Personalized Customizable Gifts by Linda Feucht, Little Linda Pinda and other super talented Artists.
Add Your Artwork or any Special Memory. Frame the Pictures at Years End, Custom Photo Christmas Ornaments and How to Make Your Own iPhone 5 Cases

Tropical Themed Photo Christmas Cards

Florida Christmas Cards. You can Type in Your TEXT in the TEXT Boxes under the "Personalize it" section.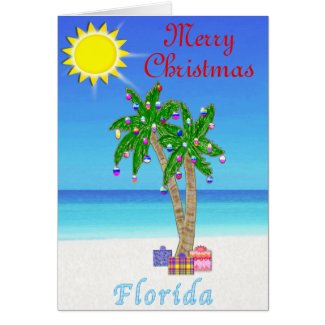 Florida Christmas Cards Palm Tree on Beach
by
LittleLindaPinda
Browse Florida christmas Cards online at
Zazzle.com
Add Your Artwork or any Special Memory. Frame the Pictures at Years End, Custom Photo Christmas Ornaments and How to Make Your Own iPhone 5 Cases
Tropical Ornaments with a Pretty and Bright Beach Theme
Original Design by Little Linda Pinda Designs. I can make changes for you on ANY of my Designs and or place ANY of my Designs on ANY Zazzle product. Feel free to call or email me. See Contact information below.

My Zazzle Store Little Linda Pinda to Create Your OWN Design or Choose from Billions of Artistic Products or SEARCH for any Product or Design HERE
CLICK HERE to see the Inside of Tropical Christmas Cards.
Naples Florida Christmas Cards or TYPE in YOUR CITY or STATE in the TEXT BOX on the Right on the product page.
Tropical POST CARDS. Personalize your own Christmas Picture Cards
The great thing about Zazzle besides the incredible Quality of the Printing and Paper is there is "NO MINIMUM ORDER AND NO SET UP FEES". You can order just 1 Card or get a Bulk Discount.
CLICK HERE to SEARCH for Custom Designed Gifts or Create Your Own.
Tropical Address Labels
Add a Photo Christmas Post Cards
Tropical Beach Christmas Cards
Click on the blue "Change" underneath the Temporary Photo and proceed to follow the prompts to Upload Your Images. Scroll all the Way Down within the "Personalize it" area to also Change the Text by Typing over the temporary Text.
Tropical Christmas Postage Stamps
How much fun will that be to receive this cute Santa Christmas Stamp.
Beach Christmas Cards
Call if you need assistance or would like me to design a product for you. No charge to create a simple design or personalize any of my Zazzle products. Zazzle Offers Quantity Discounts too.
I started with as an associate with Zazzle after I heard about the Quality of Products and Service on the National News. I love designing my own gifts and my own products. You can design them too. Click on any of the photos and start expressing yourself. Feel free to customize, add names and change text on any of my Products.
To Personalize:
Click on the Product, Click "Customize it" Orange Button, Click "Add Image" and or "Add Text" to change or add text or image.
Original Designs by Little Linda Pinda Designs
For HELP or SPECIAL REQUESTS:
CLICK CONTACT or Call 239-949-9090