Gorgeous Original works of art for Pretty iPhone 5S Cases. I hand selected these Pretty iPhone 5S Cases for Girls and Women. These are some of the most popular and customizable covers. Be sure that you are purchasing an iPhone 5S Case and not the older iPhone 5 Case as it doesn't quite fit the same. The camera lens may be partially covered.  If you like glitter and iphone 5S Bling Cases designs, look below. To see Personalized PHOTO Cases CLICK HERE.
Pretty iPhone 5S Cases
The La Chanteuse IV Design is one of the Prettiest iPhone Cases
Gorgeous Original Designs by talented artists. Pretty iPhone 5S Cases were designed to also fit the iPhone 5.  Amazing Printing Detail and Vibrant Colors.
Fractal iPhone Case with LaChanteuse Design fits the iPhone 5S and iPhone 5.
The artist didn't change the Title of her iPhone 5S Case but Zazzle did change the Case to an iPhone 5S.
This is one of the Top Selling iPhone 5S Cases. The design is not only pretty but Intriguing as well. The depth and the colors will mesmerize you and your friends. Make a statement with an original designed custom iPhone 5S case instead of the run of the mill iPhone 5S cases. At this moment, this is the 3rd top selling iPhone 5S Case on Zazzle.
Leopard Print iPhone Cases and Covers
This case was specifically designed to fit the new iPhone 5S and the iPhone 5.
Romantic Vintage iPhone Case.
This has a gorgeous Stained Glass Look to it.
Gorgeous Victorian Glass Bead Look Beautiful iPhone 5 Cover. This is so rich and absolutely beautiful. iPhone cases for Christmas presents or Birthday gifts or an "I Love You" gift.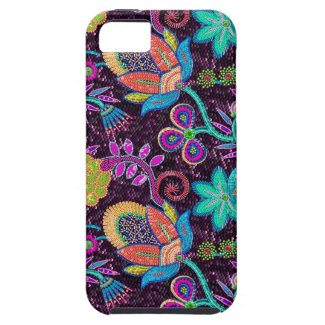 CLICK HERE Glass Bead Retro Floral Design Customized iPhone 5 Covers
Damask Prettiest iPhone 5 Covers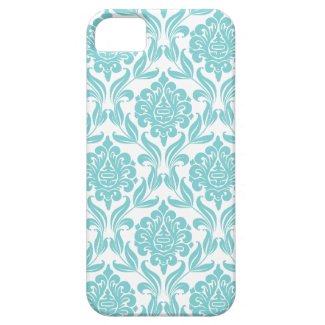 Aqua Damask Pretty iPhone 5 Cases
Pretty iPhone 5S Cases fit iPhone 5 too.  Pink glitter iPhone Cases.
 
I am a designer and associate for the Best Custom Company. Some of the other artists and designers did not change the Title to their iPhones. Zazzle switched our iPhone 5 Cases over to the all new iPhone 5S cases for us which also fit the iPhone 5. Look in the Product description and you will see the "iPhone 5S cases".
You will get a 100% money back Guarantee with your purchase and Zazzle has a super impressive record of getting LESS than 1% of Products Ever Returned. They boast an A+ BBB Rating (Better Business Bureau). This is why they are known around the world. I have been so blessed to be selling my products to many, many other countries. People know they will get the best quality and printing with Zazzle. Many of the designs are customizable too.
Thank you for shopping with Little Linda Pinda's selection of  Pretty iPhone 5S Cases.  I am not the designer on these cases.  I choose some of the best selling iPhone 5 and Pretty iPhone 5S Cases on Zazzle.
Lots of Personalized Gifts too.
Please visit my Zazzle store at CLICK HERE to Visit our Customizable Gifts Shop by Little Linda Pinda
I am a designer for Zazzle.  You can call me if you would like any of my designs on a different product or if you woulld like me to change any of my design to fit your wishes.  Zazzle has a printing robot that is second to none. I design and Zazzle does the rest.  You can feel confident that you are dealing with a great Print On Demand Company because of their accreditation with Better Business Bureau.  That is my go to source before dealing with some businesses.
Call Linda at 239-949-9090
if you would like me to customize any of my design for you.
[email protected]
Please write "ZAZZLE" in the subject line. Calling is the BEST way to quickly get a hold of me.